Jack Daniel's history with music goes all the way back to Mr. Jack Daniel of Lynchburg, Tennessee.
Jasper Newton "Jack" Daniel was a great lover of music. His home in Lynchburg was famed for its upstairs ballroom complete with a beautiful inlaid grand piano that some have described as a Steinway grand and others as an inlaid piano that was made in France. But no one disagrees that music and dancing filled his house during the many entertainments he hosted at his home.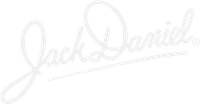 We don't know definitively how Jack's love of music began started, but we do know it had a great importance in his life and his life's work. Jack knew then what we know now – that music has a way of bringing people together. It's appropriate that in 1892, the year he opened two saloons on the Lynchburg town square – the White Rabbit and the Red Dog – he also formed a band. Small town bands were in their heyday in Jack's time. In 1889, Harper's Weekly claimed there were more than 10,000 small town bands in America. By the turn of the century there was probably tice that many…including the Jack Daniel's Silver Cornet Band in Lynchburg.
From these humble musical beginnings in Lynchburg, Jack Daniel's would later form a bond with a musician that would contribute to the independent, fun-loving public persona of the brand. Jack Daniel's would become the unofficial whiskey of Frank Sinatra and the Rat Pack. Here's an excerpt from Bill Zehme's book The Way You Wear Your Hat that records how Sinatra came to be a friend of Jack's.
More than 150 years later, the Jack Daniel's tie to music continues in music lyrics, band contract riders, on stage, on the road. It's one of the most enduring relationships between beverage alcohol and popular music and as with many of the things that has made the Jack Daniel's brand an icon – It all goes back to Mr. Jack.